April 12, 2005
Gratuitous Domestic Posting (TM) - Outdoor Division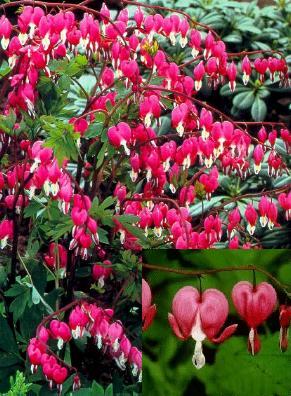 Dicentra spectabilis - Image courtesy of Greek Flowers.
Lest you think I'm completely one sided in my socio-political outlook, may I just take a moment of your time to sing the praises of Bleeding Heart?
I have a row of these along my front walk - a sheltered, southeastern exposure with light shade. You know Spring has officially arrived when they break the surface. And once they do, it's amazing how fast they come up. Mine have grown two feet in the past week and are already putting out flowers.
Unfortunately, they don't last forever - the hot summers in Northern Virginia cause them to get a bit cranky, so that a second bloom is pretty rare. But while they're in full swing, they're terrific.
Posted by Robert at April 12, 2005 11:06 AM