August 29, 2005
And The Word Was Al Dente. And It Was Good.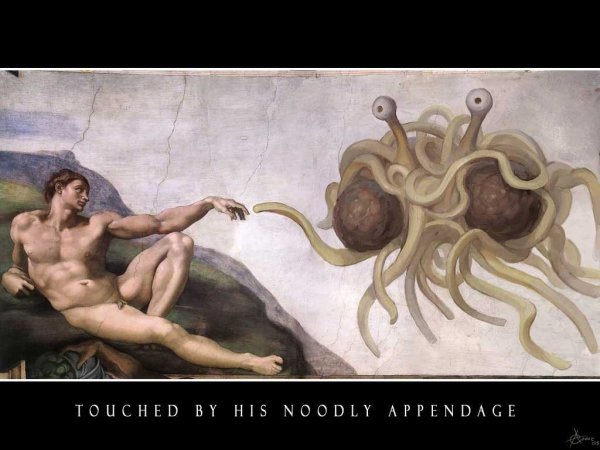 The Church of the Flying Spaghetti Monster reveals The Truth, thus once and for all putting an end to the endless bickering among Creationists, ID'ers and Evolutionists.
And the FSM went before them by day in a pillar of Romano, to lead them the way; and by night in a pillar of Parmigiano, to give them light; to go by day and night:
He took not away the pillar of the Romano by day, nor the pillar of Parmigiano by night, [from] before the people.
-Exodus 13: 21-22 JCV (Julia Child Version)
Yips! to fellow-Pastafarians Der Commissar and Naked Villainy's Smallholder.
Posted by Robert at August 29, 2005 05:45 PM | TrackBack