April 12, 2005
WTF? or, "Woman, don't you know someone done shot that there game fowl on your head?"
Rob, you're the expert on such things---is there some bizarre, ancient ritual dating back to the Jutes where the heir apparent, when remarrying a strumpet, has to display her publicly with a dead pheasant on her head?
I blame the Venerable Bede, somehow.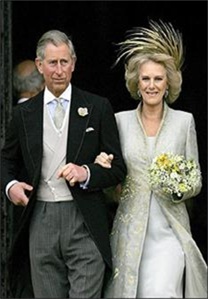 Yips! from Robbo: Actually, this represents something of a reform: I understand that Wallis Simpson wore the head of a puppy on a heavy gold necklace.

Posted by Steve at April 12, 2005 09:40 AM