January 25, 2005
Hillzilla Goes To The Movies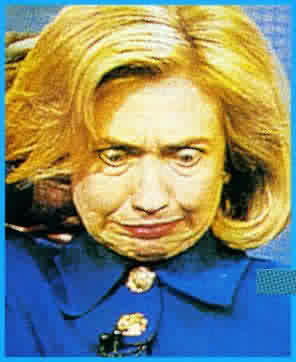 Okay, I did posts on both Hillary Clinton and movies today. So now it's time to combine the two! Your task - supply a suitable movie, character, scene and (if you wish) spot of dialogue.
I'll start you off: Hillary as Melina in Total Recall after she's sucked out of the oxygen-generation plant and onto the surface of Mars.
Go to it and good luck!
Yips! to INDCent Bill for the pic.
Posted by Robert at January 25, 2005 03:21 PM