October 23, 2004
LLamas Scoop L'Affaire Evan Thomas
Glenn, INDCent Bill, and Wizbang jumped on the issue of Evan Thomas' book about Kerry winning the presidency showing up on Amazon.
However, we had posted the promotional literature from the book back on October 6th showing both covers to the book: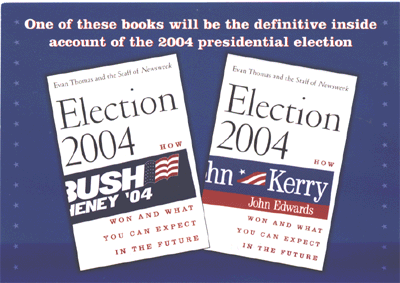 Advantage LLamabutchers!
Thanks to Glenn, who notes the link.
Posted by Steve at October 23, 2004 10:45 PM | TrackBack