October 20, 2004
Meh Heh
I thought you might appreciate this, even though it's a wee bit late: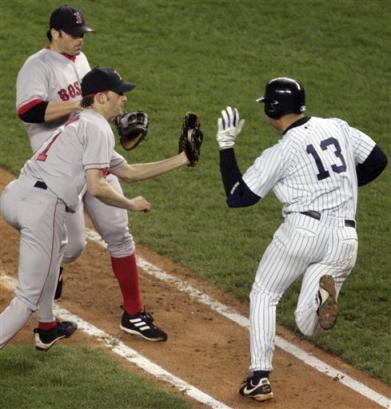 This from an emailer to The Corner:
Thought you might get a kick out of an exchange between Schilling and Dan Patrick on Patrick's radio show this morning (assuming you didn't hear it). Patrick asked Curt whether or not he thought ARod's mitt slap was bush-league and Schilling said, "No, it was Kerry-league." He seems to be no fan of ARod or Kerry. Just one more reason to love the guy.
Curt Schilling rocks.
Yips! to Tainted Bill, from whom I lifted the pic.

Posted by Robert at October 20, 2004 05:38 PM | TrackBack