October 06, 2004
Well, There's Some Good News...It Did Fly...*
On the basis of their defence, the Dolphins are out of the cellar this week in Dr. Z's Power Rankings.
Okay, it's a reach, but I'll take what I can get.
(* As always, an extra helping of Llama Bonus Points for IDing the movie reference.)
YIPS from Steve: What's all this about Ricky Williams maybe/kinda coming back?
Plus, dare I dream? Or is Lucy going to yank the ball away, again.....
YIPS BACK from Robbo: Following up on my little movie riff from above, here is my new model for Dolphin fanage: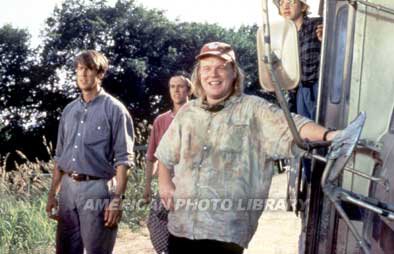 For the rest of the season, I'm just going to ask "What would Dusty do?"
Also, Josh Cohen has some info on the possible return of Ricky. Maybe, just maybe, we could trade the guy and pick something out of the wreckage. But I dunno - the guy is his very own suck zone.
Posted by Robert at October 6, 2004 12:22 PM | TrackBack