October 04, 2004
Galactica Babe Pollwatch - Update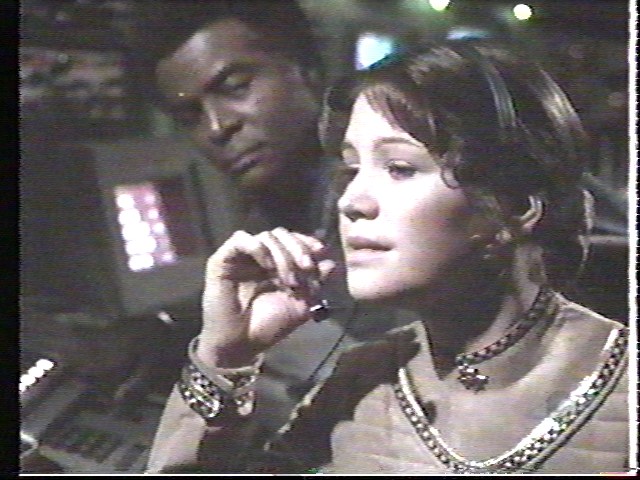 Following up on my earlier post, here's a picture of the annonymous bridge officer aboard the Galactica who always did that shaky-voiced countdown of the incoming Cylon raiders. (Sorry the pic isn't better).
I found this snap at this site. If you peddle backwards, you get to this page with lots of additional links. The site identifies the Galactica character as "Flight Corporal Rigel" and says she was played by an actress named Sarah Rush. (Beats the hell out of me, but there you are. It's on the Internet, so it must be true.)
Be that all as it may, I think JohnL should put a special Honorable Mentions section into this poll and include Corp. Rigel.
Posted by Robert at October 4, 2004 01:51 PM | TrackBack