September 09, 2004
LLAMABUTCHER EXCLUSIVE!!! MUST CREDIT LLAMABUTCHERS!!!
Utt-oh, just as things were starting to look good for the Bush campaign, CBS News got its hands on a NEW document underscoring the problems of George Bush's military service, from one of America's most respected political and miltary leaders.

Our mole at Black Rock sent this over: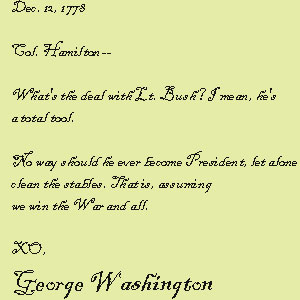 I don't know how they're going to finesse this one.
Posted by Steve at September 9, 2004 11:04 PM | TrackBack