August 23, 2004
The Commissar's Back!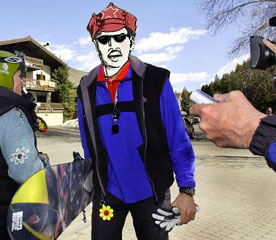 and there's gonna be some trouble
hey now, my commissar's back!
Welcome back from two weeks of reeducation at the Adirondack Gulag. We hope you don't mind our including you amongst the "Dogs Playing Poker" bloggers! And congrats to our old pal Rusty for doing a great job as special guest Politburo member.
Posted by Steve at August 23, 2004 10:45 AM | TrackBack