November 08, 2005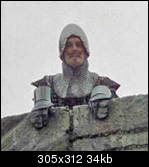 Dear French Persons:
We sincerely hope that your daffy k-niggets with their out-Rage-ous accents can feche la vache and cause those Islamicist gang thugs to run awaaaaaay. Who shall make castanets out of the castanet-makers' testicles?
Now go away or we will taunt you a second time-ah.
CASTLE AAAAARGH! UPDATE: Who, indeed.
TOUCHE UPDATE: Gary the Ex-Donk:
If only someone would step forward that the French government could actually surrender to.
Le Heh.
Posted by Robert at November 8, 2005 12:35 PM | TrackBack