October 05, 2005
Hello, Kettle? This Is Pot.
In his otherwise enjoyable diary about touring in the United States that I mentioned yesterday, Eric Idle takes some time to launch some gratuitous digs at John Ashcroft and the blanket of oppression that he and his minions sought to cast over freedom of expression in Amerikkka.
Um, Eric? On the subject of out-of-control state censorship, you might want to phone home.
UPDATE: Heh.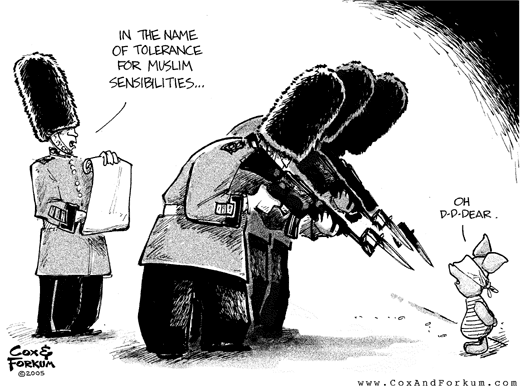 Posted by Robert at October 5, 2005 12:59 PM | TrackBack