September 23, 2005
"Yes. The Mouse Problem."
I read this Guardian article about transplanting human chromosomes into mice with some concern.
I presume you know exactly where that kind of thing leads?
UPDATE: From my musing in the comments to this post. Yes, this works just fine: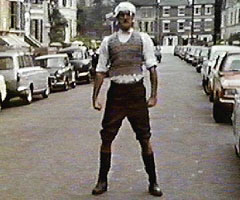 "I....think....your.....blog....is.....TOP......HOOOOLE!!!!"
UPDATE DEUX: Apparently, at least according to Google, we Llamas are now out-Pythoning Python.
Yesssssss!
Posted by Robert at September 23, 2005 01:18 PM | TrackBack