March 24, 2005
A Post for Mom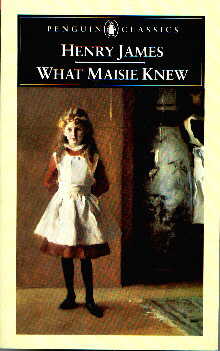 (Image thanks to these folks. YOU figure out who they are.)
UPDATE: I've added this image 1) because Mom mentions this novel in her comment and 2) because Penguin has chosen to illustrate the cover of its edition with a detail from one of my very favorite paintings- John Singer Sargent's "The Daughters of Edward Arley Boit." Serendipitous, indeed.
My mother is the family Henry James expert, having done her Masters' thesis on him. So if anybody around here would appreciate this, it would be she: Terry Teachout's Girl in Chicago has a post up about James' evil sense of humor.
From what I can see, OGIC illustrates her point well. But I confess that I know next to nothing about James' writing.
Okay, Mom - the floor is yours......
UPDATE: Click on the comments. See what I mean?
Posted by Robert at March 24, 2005 03:40 PM