March 03, 2005
Go, Nats!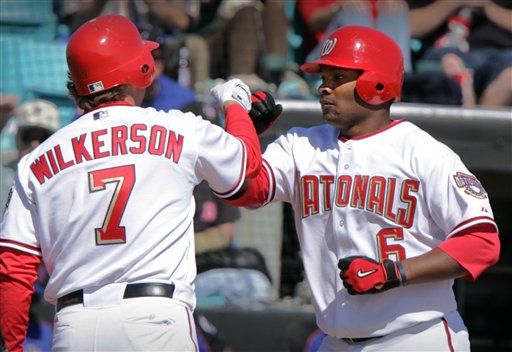 (Photo lifted from ESPN)
UPDATE: Moved up the page with Special Bonus Musical Geek Caption for JohnL: Yes, folks, it's a six-four-three double play, Schoenberg to Webern to Messiaen.
Woo Hoo! The Washington Nationals won their inaugural game yesterday. Granted, a) it's just preseason and b) they beat the Mets, but c'mon!
Posted by Robert at March 3, 2005 01:06 PM