January 18, 2005
Happy Birthday, Cary Grant!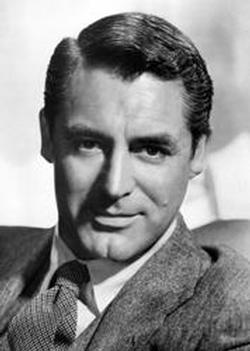 (Neener, Neener! We scooped Sheila!)
Yes, today is the birthday of one of my favorite actors of all time. Here's a page full o' stuff about him. Lots more is available elsewhere.
I don't have anything particularly insightful to say about the man except this - he had that combination of grace, wit and charm that makes him a pleasure to watch even in a movie I otherwise dislike (and here I'm thinking of the preposterously sappy An Affair to Remember).
Of the ones I've seen, Holiday continues to be my all-time favorite. But many others are right up there, including His Girl Friday, North By Northwest, Philadelphia Story and Charade.
UPDATE: You didn't think she was going to miss the occasion, did you? And I could make a fortune in bar bets backing the probability that she'd mention Bringing Up Baby.
Posted by Robert at January 18, 2005 02:07 PM