January 10, 2005
The White House Should Have Looked To France
If you think that seeing this headline at the Llamas is a sure sign of the Apocalypse, just hear me out. Apparently for the sixth time running, Korbel is to be the official champagne of the Inauguration.
I know I sound like Rob Lowe in Wayne's World, but there is no such thing as California champagne. Oh sure, Korbel makes a sparkling wine using the methode Champenoise, but real Champagne comes only from that region of France where this wine was first developed. Everything else is a mere imitation.
If you're going to pull out all the stops for something as important as a Presidential Inauguration, why not do the drinks right?
I enjoy Cheese-Eating Surrender Monkey-bashing as much as the next Llama, but not so much that I'm willing to cut off my own nose in terms of one of the very few things the French do right. If I were running the Inaugural planning, I'd order real Champagne. I'd also instruct anyone who was feeling uncomfortable or angry about this choice to wait until after the toast and then toddle round and take a leak on the French Embassy.
See how easy that is?
UPDATE: Lots of claims in the comments about how [insert your region here] produces wonderful Champagne. All I've got to say (in my best Jiminy Glick voice) is: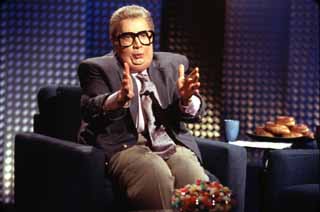 Bah! Philistines!!

Posted by Robert at January 10, 2005 05:31 PM