December 20, 2004
"What Would Dusty Do?" - Update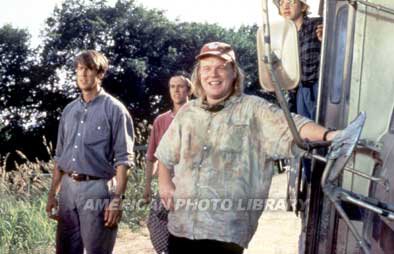 Normally, a Monday night game late in the season between my 'Fins and the New England Fifth Columnists Patriots is well worth watching, as it usually has a direct impact on who is going to win the Division. Also, when, as this year, it's being played in Miami, the 'Fins have always got a better shot at winning.
Given all this, I would usually block off the evening for some serious football fandom and begin to prepare myself for the fact that I won't be getting anywhere near enough sleep. But we're 2-11 this year. We're so firmly in the Suck Zone that I'm not even going to bother watching the game.
All I can do now is take the "Well there's some good news - I mean it did fly..." approach and dream of the rueage in store for the AFC East and the rest of the League once we get our collective act back together. (Yeah, I'm thinking of you, Jen.)
I'm talking imminent rueage.
YIPS from Steve: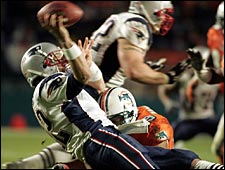 YIPS! Back from Robbo: Saw the game after all. Any time we can take at least one off the Pats, the season can't be a total loss. Woo-Hoo! It's the Extreme, Bay-bee!
Posted by Robert at December 20, 2004 03:30 PM