December 17, 2004
Gratuitous Domestic Posting (TM) - Outdoor Division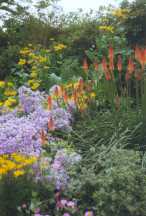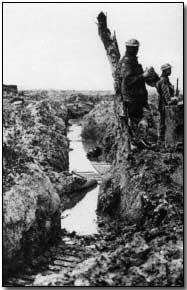 The Dream -------- Reality
Recently, I received in the mail the spring catalogs from Wayside Gardens and Park's Seed. Now that we're just a few days away from the winter solstice, I feel I can legitimately sit down and start combing through them for ideas. My gardening friends out there will appreciate what fun this is.
I have two basic projects this year. First, I plan to add to my sunny perennial garden. (In that respect, I note that Wayside is offering a new double purple Echinacea that really looks rather vile. Some plants look well as doubles. Coneflowers are not among them.) To this end, I'm pretty much looking for specimen plants. Any suggestions for a good, hearty, drought-resistant flower suitable to Zone 6/Zone 7 would be appreciated.
Second, I've already laid out the boundaries for a shade bed I'm going to put in on the west side of the house. It's about twenty feet long or so and bookended by a couple of large trees. I plan to outline the back and sides with hostas, but am now thinking about some low, flowering plants to put in as well. Lily-of-the-Valley, probably, but I haven't thought much about what else I might include. If you have some favorites, I'd love to hear about them.
Posted by Robert at December 17, 2004 03:04 PM