December 02, 2004
I'm Steve the LLamabutcher, and I need your help!
Since Ramahanukwanzmas is right around the corner, I'm debating what to get the beloved dear one for her present. This year, I want to do something a little different, and the idea that I'm kicking around is getting her an Apple laptop. We have two machines at home: an aging desktop Dell in the basement kingdom of solitude, and the laptop Dell that comes home from work (that I'm banging my hooves on as we speak). The beloved dear one is starting her own business this year (she's hanging out her shingle as a book indexer), and it would make sense for her to have a machine that she could be able to use around the house and beyond.
What I'm leaning towards is one of these puppies: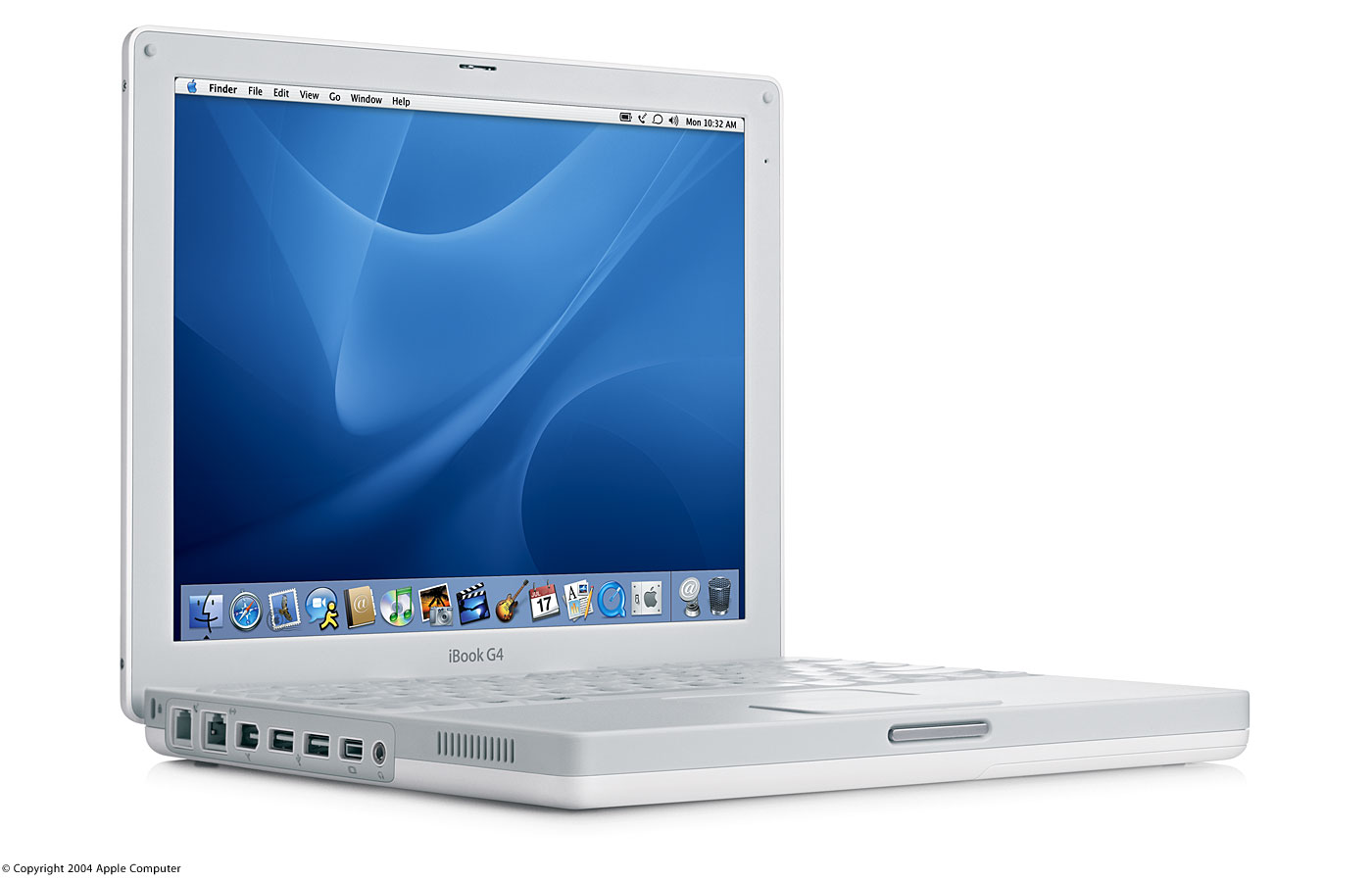 Anyone have any thoughts one way or another?
Yeah, yeah, I realize after opening up the Velma versus Daphne fight earlier this evening (and did I happen to mention I really really prefer the LOTR movies to the books?) I'm pulling the lanyard on the Apple versus the everybody else kampf.
Thanks in advance!
Posted by Steve at December 2, 2004 11:36 PM