September 13, 2005
Go, Nats!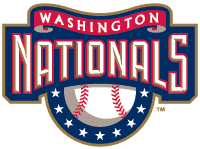 Fellow Dee Cee Blogger BallWonk is your one-stop Nats cheerleading source. Here is his comment on the end of the recent Nats/Braves series:
But my dear reader, BallWonk does stand at his Nationals' side. He still believes. Four games back with eighteen to go? We can do that. But to do it, the Nationals are going to have to learn the lesson of the end of the Atlanta series. If you're going to score seven runs in one game and zero runs in another game, score the seven runs when your opponent scores four and none when he scores nine, not the other way around.

That was how we climbed to first place in May: Win the close ones, lose the blowouts.

It was the first of the Confucian maxims by which the Nationals must live if they are to win:

Win the close ones, lose the blowouts.

Walks and doubles.

Always send the runner.

That's it, grasshopper. Follow those rules and we will pick up those four games against whichever other member of the Keystone Kops leads the race for the dark-horse nomination today. (Florida, but wait 24 hours. It'll change again.)
And not only that, check out his excellent line o' Nats Stuff, including this bully poster: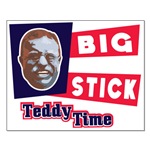 We're four games back in the Wild Card race and play the first of three games against the Mets tonight. I was beginning to give it up (again), but the BallWonk has got me excited again. Thanks!
Yips! to the Irish Elk.

Posted by Robert at September 13, 2005 04:50 PM | TrackBack