October 25, 2005
Cool Brainoodlers
The Colossus continues his series of identifying landmarks from Google maps. The only one I've gotten so far was the Golden Gate Bridge.
The downside is that I've started to play around with google maps too much.
Damn you, Colussus! To HELLLLLLLLLLLLLLLLLLLLLLLLLLLLLLLLLLL!
STEVE THE LLAMABUTCHER'S "NAME THAT PROPERTY" QUIZ:
Okay, sports fans, the following area has been in the news quite a bit since the late spring and has caused quite an outrage throughout the land. Where is it, and why are people pissed off?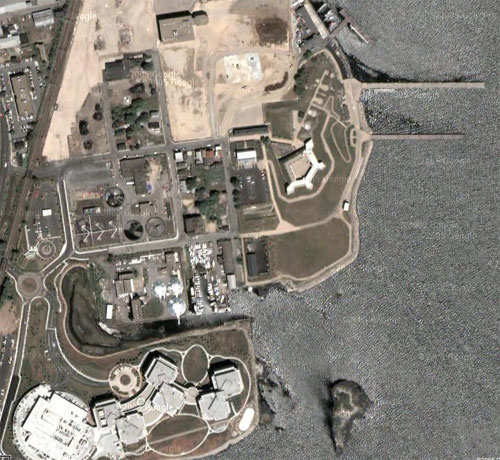 Posted by Steve at October 25, 2005 09:06 AM | TrackBack