October 24, 2005
Life Imitates The Onion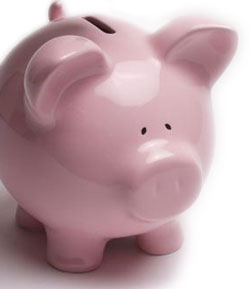 You just can't make this sort of thing up:
British banks are banning piggy banks because they may offend some Muslims.

Halifax and NatWest banks have led the move to scrap the time-honoured symbol of saving from being given to children or used in their advertising, the Daily Express/Daily Star group reported today.
FWIW, the article also quotes a Muslim MP, Khalid Mahmoud, as telling the banks not to be twits.
Yips! to Trader Rob over at The Jawa Report.

Posted by Robert at October 24, 2005 04:03 PM | TrackBack