October 23, 2005
BREAKING NEWS!! MUST CREDIT THE LLAMABUTCHERS!!! SCOOTER LIBBY BOOKED!
Taking the cue from Tom Delay's "proactive" booking this week, Scooter Libby decided to go ahead and turn himself over to authorities today!
Insider sources at the Arlington Courthouse zapped the news immediately to your humble LLamas of this stunning turn of event, and we bring the world the first view of Scooter's mugshot: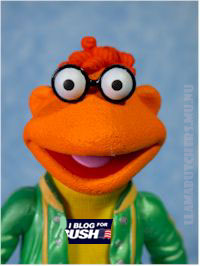 MONDAY MORNING UPDATE: The possibility of indictments are trading at $80 and $69 for Libby and Rove respectively at Tradesports.
And here's the chart for the "Miers confirmed by the Senate" contract: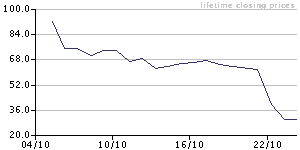 Looks like a plotting of my attitude as of late.
Posted by Steve at October 23, 2005 06:44 PM | TrackBack