October 12, 2005
And This Is A Problem How, Exactly?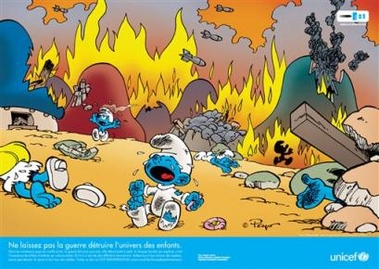 I know the story of UNICEF's new anti-war ad campaign in Belgium has been around the 'net for a few days already, but I'm still puzzled about it.
I mean - wiping out Smurf Village is supposed to be a bad thing? My only criticism is that there appear to be survivors.
Oh, and while UNICEF is locked and loaded, what are the chances that they might also take out the Care Bears, the Fisher Price Little People and the Tele-Tubbies?
Hell, start running ads like that and I'd pony up just for the entertainment value.

Yips! to Kathy.
YIPS from Steve: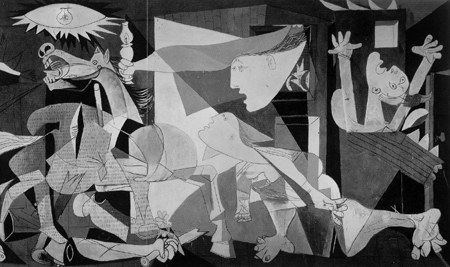 Guernica it's not.
Posted by Robert at October 12, 2005 11:46 AM | TrackBack