October 03, 2005
????????????????????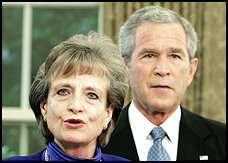 Not exactly a transformative appointment....
Unfortunately, the Lyndon Johnson analogies keep piling up: first it was guns and butter, and now it's appointing his own lawyer---shades of Abe Fortas.
To quote INDCent Bill, "It's just this war and that, that lyin' son-of-a-bitch Johnson."
YIPS! from ROBBO:
However, is it just me, or is there a certain familiar something about her appearance......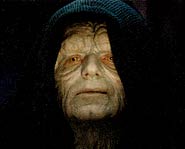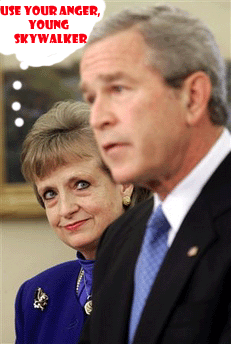 YIPS from Steve: Why I love the internet, volume LCMXXVI (thanks to Althouse)
Posted by Steve at October 3, 2005 10:24 AM | TrackBack