September 07, 2005
Happy Birthday, Marge Simpson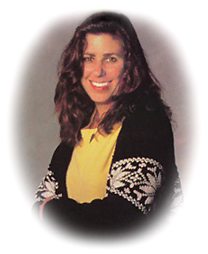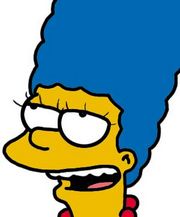 Today is the birthday of Julie Kavner, the Voice of Reason in the Simpson household. How about a few quotes, courtesy of this site?
Marge (drinking a Long Island Iced Tea): I'd like to visit that Long Island Place, if only it were real.

Marge: You know, the courts may not be working any more, but as long as everyone is videotaping everyone else, justice will be done.

Marge: You should listen to your heart, and not the voices in your head.

Marge: Homer, I thought our marriage could survive anything, but last night, you not only crossed the line, you threw up on it.

Marge: Bart, stop pestering Satan!

Marge: You like Shake n' Bake. You used to put it in your coffee.

Marge: Homer! There's someone here who can help you...
Homer: Is it Batman?
Marge: No, he's a scientist.
Homer: Batman's a scientist?!
Marge: It's not Batman!

Marge: This is the worst thing you've ever done.
Homer: You say that so often that it lost its meaning.

Marge: Homer, is this how you pictured married life?
Homer: Yeah, pretty much, except we drove around in a van solving mysteries.

Marge; Grandpa, are you sitting on the apple pie?
Grandpa: I sure hope so...

Marge: Grandpa, this flag only has 49 stars on it
Grandpa: I'll be deep in the cold, cold ground before I recognize Missourah!

Abe: That doll is EVIL, I tells ya. Evil! Eeeeeeviillll!!!
Marge: Grandpa, you said that about all the presents.
Abe: I just want attention.
(BTW, I am old enough to remember Kavner as Brenda Morgenstern.)

Posted by Robert at September 7, 2005 11:59 AM | TrackBack