August 26, 2005
Robbo Enters The 21st Century
Well, we finally decided to burn our Blockbuster card and sign up for Netflix. Over my sandwich, I just queued up my first five films. Since this is a new beginning and all, I've set a rule for myself that I'm only going to order movies I haven't seen before, at least for the first 20 or so. (I have a very bad habit of watching the same things over and over again.)
With that in mind, here's the list: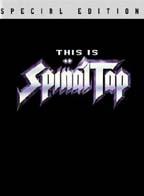 This Is Spinal Tap - I know, I know, I know. I should have seen this years ago, but somehow just never did. My only fear is that I've left it too late and will not enjoy it as much as I might have done had I seen it sooner. (This happened with The Rocky Horror Picture Show - I was about 30 when I first saw it and my impression was that it was the kind of movie I would have thought way cool when I was in high school. As it was, I found it all pretty tedious.)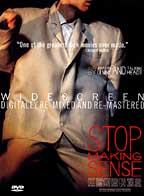 Talking Heads: Stop Making Sense - I've heard a great many superlative comments about this film. And I've always liked the TH's. (Did I ever tell you about the time I listened to "More Songs About Buildings and Food" over and over, non-stop, between Hilton Head, SC and Roanoke, VA?)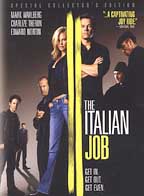 The Italian Job - I like a slick caper. And perhaps at last I can get to the bottom of this whole damn Mini Cooper thing.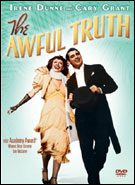 The Awful Truth - Don't ask me about this - go read Sheila instead.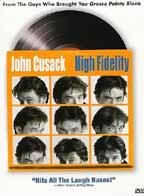 High Fidelity - A little John Cusack eye-candy for the Missus. Dunno why we missed this in the theatre.
So there you have it.
UPDATE: The Missus reports that she's seen High Fidelity already and didn't like it. (I need to get into this whole why-she's-seen-so-many-more-movies-than-I-have thing more deeply.) I'm going to keep it on the list just because I read an awful lot of allusions to it 'round these parts.

Posted by Robert at August 26, 2005 12:37 PM | TrackBack