July 29, 2005
The Right Woman For The Times
Steve-O got folks talking about the POTUS-Chick thing earlier today.
It strikes me that everybody is overlooking the obvious candidate: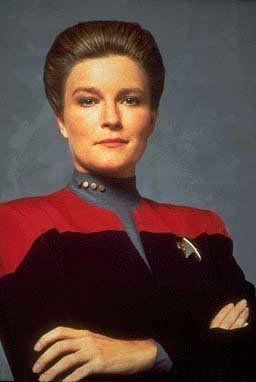 "Madame President Janeway" has a nice ring about it, doncha think?
N.B. - I was googling around for a pic of her and her obvious chick-twofer Veep choice (Seven). It's amazing what naughty minds some people have......
Posted by Robert at July 29, 2005 05:27 PM | TrackBack