July 29, 2005
JUST SAY "NYET" TO PRESIDENT GEENA DAVIS
We provided the early smackdown back in the spring over news of the impending Geena Davis as the first chick president tee-vee show, kind of a "Judging Geena: The Most Desparate Housewife on Pennsylvania Avenue" thing. My initial sense was that it was a sinister move by ABC to undercut the most obvious plot line for the West Wing---which involves new VP Leo and President Jimmy Smits crashing Air Force One into a mysterious, haunted island in the South Pacific. Alas, they had been transporting the UNC women's lacrosse team as well as the leadership of the Union of Pouty Male Actors Who Don't Know How To Shave Closely. Meanwhile, back in Dee-Cee, "Josh" discovers a little known clause in the Constitution which makes the Chief of Staff become President---allowing us to properly Hail to the Chief to our righteously first woman president: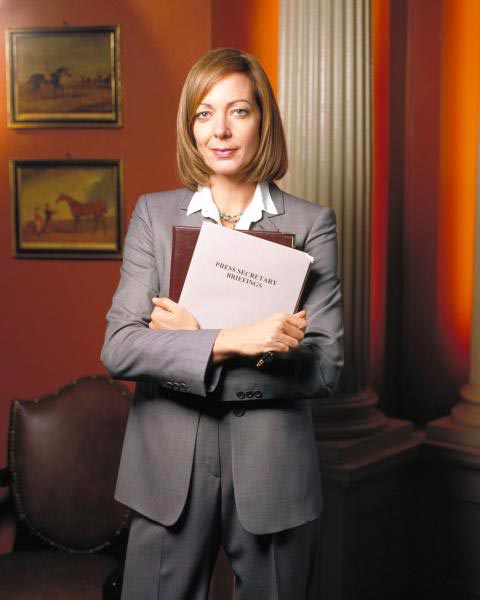 President C.J. Craig. Accept no substitutes!
Roowwwwwwwwrrrrrrr!
Instead, ABC seeks to bypass this noble plot line by inserting the has-been hackette into the Oval Office. I mean, starring in "Cutthroat Island" to me is sufficient a high crime and misdemeanor to warrant impeachment, no? I mean, it was enough to destroy the career of Matthew Modine (allowing him only to briefly crawl back from waiting tables to play CJ's love interest in one oh-so-memorable episode of The Wing.)
Anyhoo, our old pal The Colossus takes a preemptive crack at the President Geena bandwagon, hitting it at the waterline.
Posted by Steve at July 29, 2005 10:33 AM | TrackBack