August 25, 2005
Happy Birthday, Mr. Bond!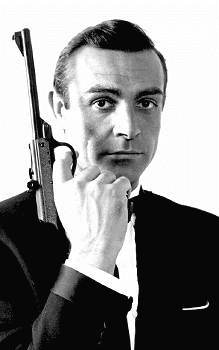 Today is the birthday of Sir Sean Connery, so here's a little gratuitous cheesecake for the ladies.
As a matter of fact, I've always been of the opinion that Connery has aged very well and that he is actually more handsome in his movies of the 80's and 90's (Say, Indiana Jones or Hunt for Red October) than he was back in the Bond Era. But what do I know?
Posted by Robert at August 25, 2005 02:37 PM | TrackBack