July 28, 2005
WEDDING CRASHING UPDATE
Jen is posting all the latest details for her wedding planning----just no one let her in on the sooper sekrit plans for the biggest wedding crash of all time!
Here's what I'm going to wear: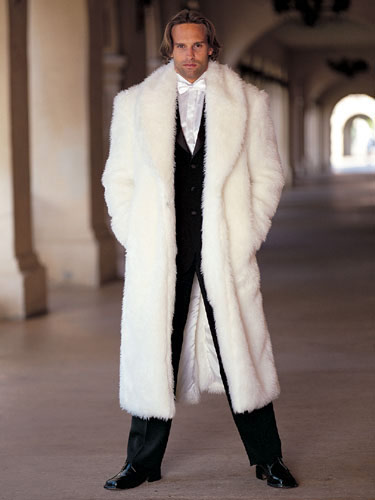 I'll be going by the name of "Rodolfo," the paramour of cranky yet naughty old auntie Liz.
(The Macktabulous Pimp Wear courtesy of Botany 500, and Ace).
Posted by Steve at July 28, 2005 09:34 PM | TrackBack