June 13, 2005
This. Means. War.
I have only one word for you miscreants: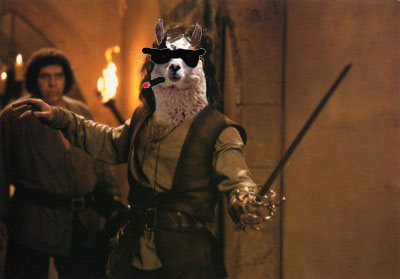 Hello, my name is Inigo Montoya-LLama. You killed my father: prepare to die.
Okay, that's thirteen words, but you've been warned.
YIPS! from Robbo (in best Miracle Max voice): What? What? I leave the place for a while to do end of the school year things and this happens? Oi!
Posted by Steve at June 13, 2005 12:19 AM