June 17, 2005
"The Decisive Day is Come."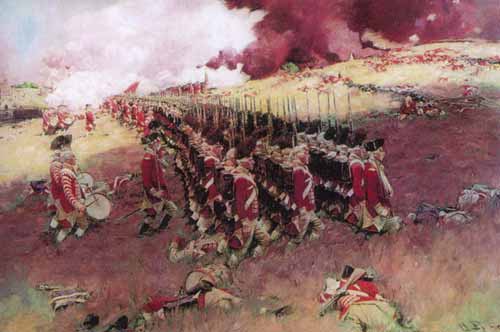 British Grenadiers attack the fortifications on Breed's Hill. This is a highly stylized rendition of the charge, but I like it anyway. Image courtesy of BritishBattles.
Today is the anniversary of the Battle of Bunker Hill in 1775. The Massachusetts Historical Society has a nifty little web exhibit of contemporary documents, eyewitness accounts, maps and other information. Go on over and browse.
Posted by Robert at June 17, 2005 01:11 PM