June 02, 2005
Gratuitous Domestic Posting (TM) - Peony-Blogging Division
Here's a little something to start off your Thursday - the flagship peony in my garden: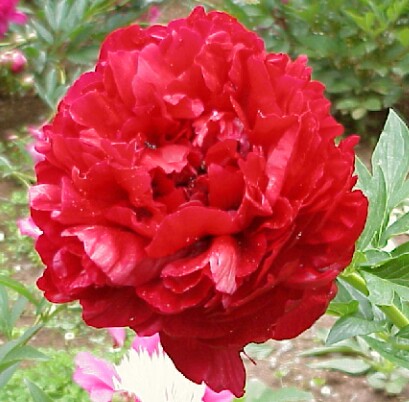 The Henry Brockstoce (Bockstoce 55)
As you can see, the flowers are quite large. They sit on long stems which, fortunately, are very strong, so that the flowers remain upright even at full bloom.
I have one specimen. It sits right in the middle of the row and, as I say, seems to stand out as the leader amidst all the whites and pinks around it.
Yips! for the picture to Nicholls Gardens where I buy my stock. I recently rediscovered that they had a peony photo page, so in addition to this one you can see genuine pictures of the Angelus and Gold Standard that I have.

Posted by Robert at June 2, 2005 08:45 AM